Trust is never built in a workshop or off-site retreat.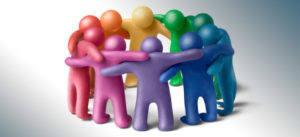 There are three requirements for building trust and these must be delivered over an extended period.
These steps can be useful for you and members of your team to experience together.
Work to understand the other person – what do they need to achieve? what is important to them? What could I do to add even more value to the team? 

Clarify what they expect from me. Consider what I've learned about the other person in terms of what they need and decide what I will do and what I will not do and rationale behind my decision. Communicate to the other person what I will and won't do and why. This will lead to clarity on what they can expect from me. 

Deliver at a minimum on what is expected of me. If anything causes me not to be able to do what I said I would, let them know asap. 
How are you building real trust across your team?