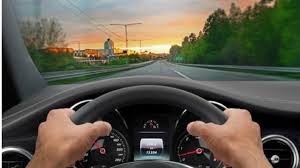 We wouldn't think of getting into a car and not know whether we are going to Dublin or Cork.
But many of us become passengers in our own lives.
Years go by and we never get out of the car and see where it is going or if it is moving at all.
We simply sit in the back seat, preoccupied with our busy, busy lives.
Which is moving too fast to allow time to stop the car, take stock, consider alternative routes, or set goals to change direction.
In short, to get back into the driving seat.
Are you in the driving seat of your life as we head toward 2023?